CASHMERE IN THE SOUL
Cashmere inspired the born and development of the Cardiff by a family of Biella entrepreneurs who in the 80' saw and believed in this fiber as the highest expression of quality and prestige in the panorama of textile production. Over the years, the company philosophy has always been based on fundamental principles such as the exclusive specialization in the selection and transformation of the best cashmere fibers, dedicating every resource and capacity to their refinement and search for quality in every area.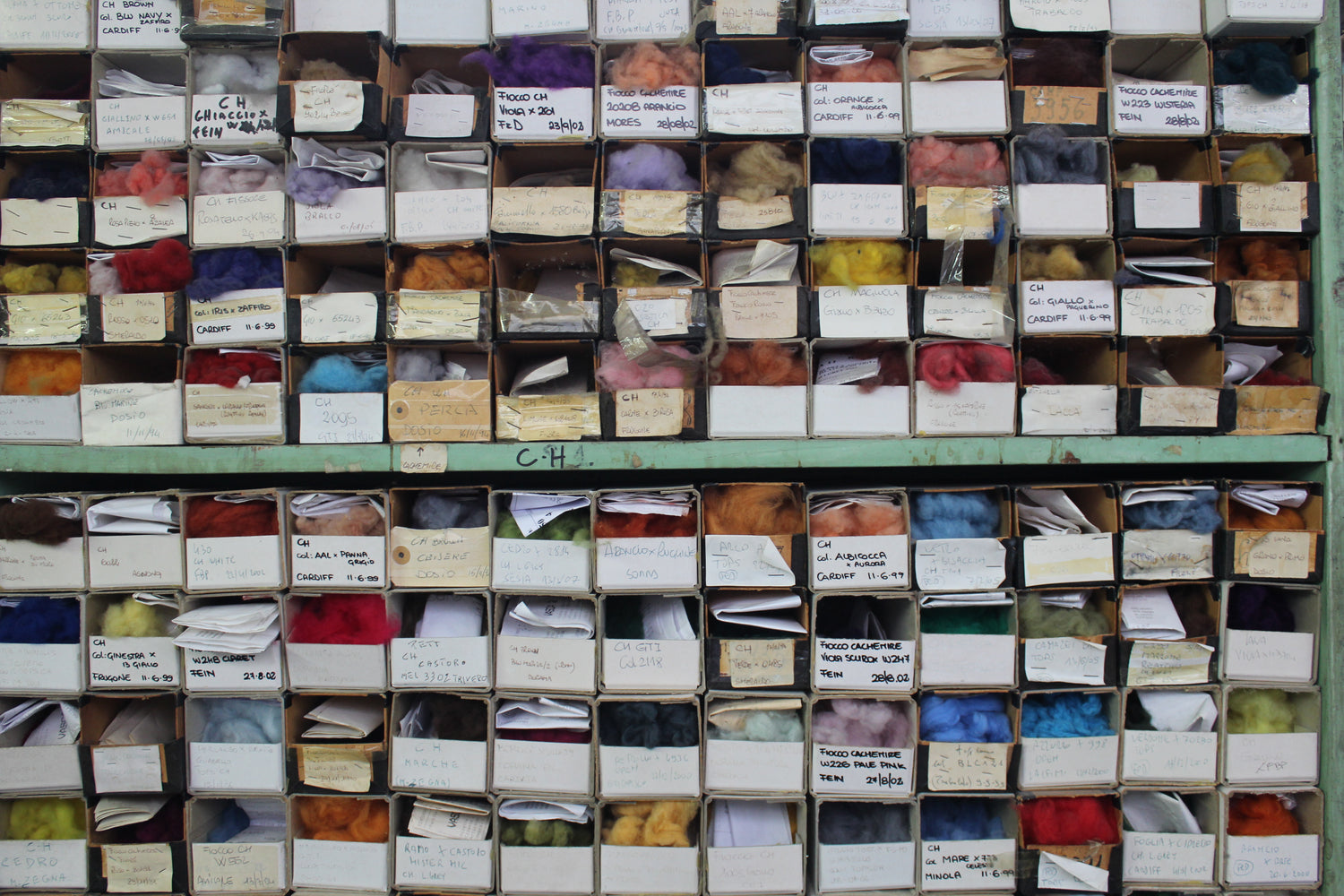 THE COLOR RESEARCH AND INNOVATION
Every season, Cardiff updates its collection in perfect harmony with the modern needs of fashion and in full harmony with ethical and sustainable values. The palettes go from crystalline pastel colors that give a romantic and fresh image to shades in stark contrast to neutral colors with almost invisible shades, reaching earth tones for a sense of balance and harmony. Metallic accents can never be lacking, which give magnetism to the yarns, making them luminous, seductive, almost magical.
100% MADE IN ITALY
All Cardiff yarns are produced within the Biella textile district, where the traditional method of the various processes is carried out with a modern and forward-looking approach. In fact, the various phases make use of sophisticated production methods that are increasingly environmentally friendly and able to combine the characteristics of the cashmere fiber with a totally customized technology that guarantees and enhances the typical Italian artisan taste, creativity and quality.